CINEMA INDUSTRY | POS Hardware
---
Cinema POS hardware that helps you manage center-stage events and productivity behind the scenes
At Touch Dynamic, we understand that there's more technology required at the cinema than the equipment in the projection booth. Your cinema POS solutions need to perform varied functions including payments and ticketing, gift cards, concessions management, labor scheduling and tracking. We also understand that the cinema industry is always changing in response to evolving consumer behaviors and demands, requiring that POS solutions adapt to your changing business to help you get the most out of your technology investment. The engineering and construction of our all-in-ones, tablet POS, touchscreens, and kiosks reflect our understanding of a cinema industry's needs for POS hardware, right down to their aesthetic design that won't detract from a theater's atmosphere.
Enhance Performance, Reduce Expenditures
Solutions that help you move guests through ticketing and concessions to the theater faster and more efficiently
Touch Dynamics cinema POS hardware gives you the tools you need to maximize efficiency and reduce costs. Space-saving all-in-one POS systems enable you to locate checkouts at any location throughout the cinema. Tablet POS arms your employees with mobile POS functionality for line busting or payment transactions wherever you need them. Touchscreens and digital signage can display show times and help with wayfinding. Self-service kiosks give guests an additional option for purchasing tickets or concessions, which can reduce the labor required per shift or allow workers to be reassigned to other areas where they are needed.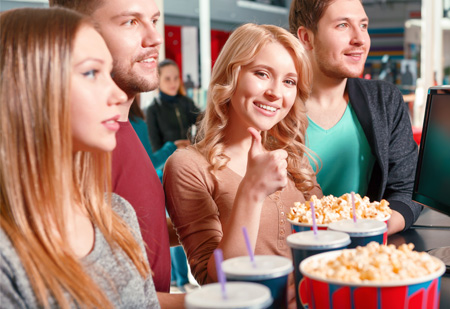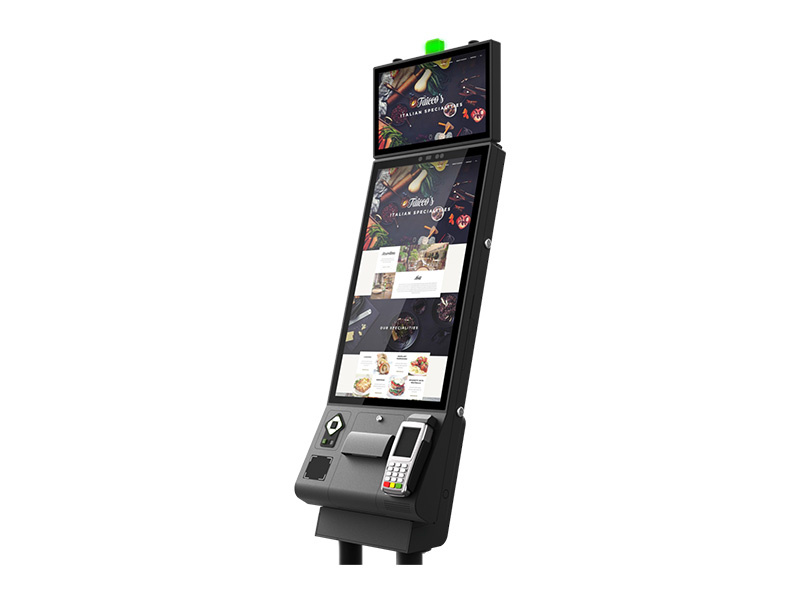 Ruggedized, Customizable Hardware Solutions for Every Vertical
Traditional movie theaters
IMAX® theaters
REALD™ 3D theaters
Dine-In Theaters
Essential cinema POS features for enhancing the moviegoer experience
Delight guests with amenities and fast, efficient service throughout their cinema experience from the ticket booth to closing credits
Self-Service Ticketing
Self-service kiosks and docked rugged tablets can give you line busting capabilities when lines at the ticket counter are long. Guests, guided by touchscreen prompts, can order, pay, and print tickets. Lines can move even more quickly for guests who order and pay for tickets online and print them at a self-service kiosk when they arrive at the theater.
Multiple Payment Options
Your customers use an array of payment types. Touch Dynamic tablet and all-in-one solutions are ready to accept EMV, near field communication (NFC), and mobile wallet payments for customers who prefer them.
Fast Transactions
Touch Dynamic cinema POS hardware solutions have the processing power to deliver fast transactions, which moves lines faster, helps you sell more tickets up until show time, and helps guests make their concessions and merchandise purchases in time to find their seats.
Scalability and Serviceability
Touch Dynamic's hardware is easily scaled and upgraded to meet the demands of the changing cinema industry. Our hardware is also designed to be field-serviceable — our Breeze Performance All-In-One has a rackable hard drive that makes this possible — so downtime for maintenance and repairs is minimized.
Digital Signage
Touch Dynamic touchscreen monitors are ideal for digital signage. They allow you to display up-to-date messaging such as show times, movie trailers, pricing and promotions, and featured concessions, keeping your customers informed with relevant messaging and offering suggestions for their next outing at your cinema.