Dear Valued Partner,
It is our pleasure to announce that for the 8th year in a row we have received the VAE Gold in Hardware Manufacturing. We appreciate all that voted for us and look forward to continuing our unparalleled service and support.
One aspect of our business that we have put a great deal of focus into is short lead times on all our products. We have worked continuously with our supply chain to ensure we have the products needed in house so we can continue to provide a quick shipping time. We want to ensure you get your purchases in a timely manner to help build out your business' solution and start seeing an ROI within weeks instead of months.
We are excited to announce that we are expanding our product line with two new items: the Edge Ultra Kiosk Printer Base and Fusion Tablet. These new products will be released in Q3 and will allow us to continue to provide more ergonomic and ruggedized products to best suit our partner's and customer's needs.
We look forward to our continued partnerships for the second half of 2022 and maintain our commitment to doing what it takes to ensure our mutual success.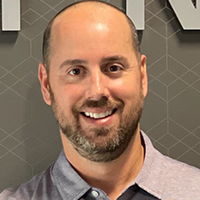 Sincerely,

Craig Paritz, CEO