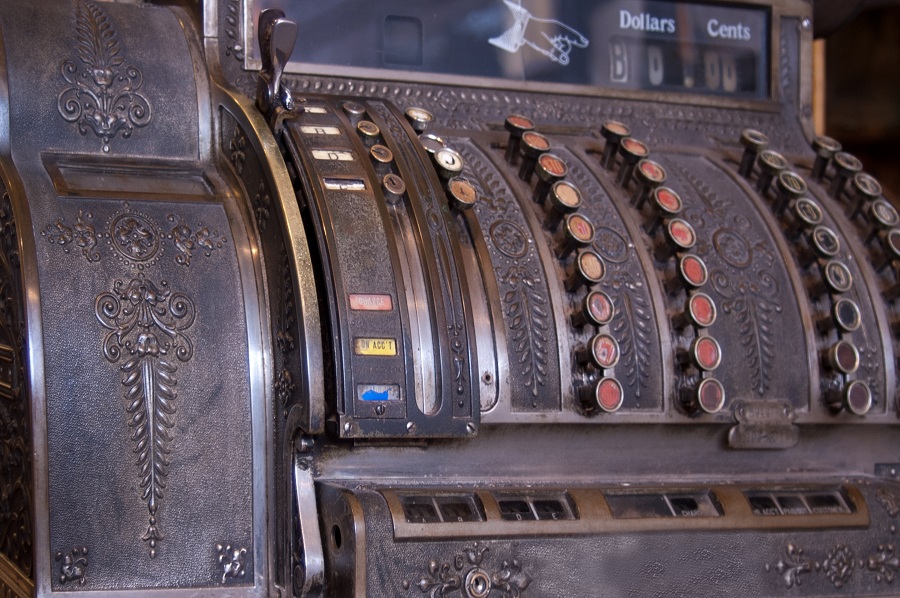 Increasing numbers of retailers and restaurant operators are making the transition from electronic cash registers (ECR) to a rugged mobile point of sale (POS) platform. Here's why you should consider following suit and how to do so.
Why would I want to upgrade from ECR to rugged mobile POS?
Mobile POS systems are superior to ECRs. Rugged mobile POS can handle a wide variety of functions such as enhancing customer service through "line-busting," accepting payments at restaurant tables, and maintaining and accessing customer sales histories. ECRs only allow you to ring up transactions and not much else. Additionally, there are several other reasons a rugged mobilePOS, rather than a traditional one, is your best bet.
Superior durability: Rugged mobile POS devices can withstand the wear and tear of retail and restaurant environments. They will continue to work even after being dropped, and their components aren't easily damaged by dust, grease, liquid spills, or by extreme temperatures.
Lower long-term operating costs: Rugged mobile POS devices have a lower total cost of ownership than their consumer-grade counterparts. Unlike consumer-grade units, they don't require an enclosure because they're hardy enough to resist damage without one. The batteries can be replaced if necessary, rather than having to buy a new device before you're ready to do so.
What should I consider when choosing a rugged mobile POS device?
Drop rating: This is the distance between the point from which a particular rugged mobile point of sale device can be dropped and the surface on which it lands without damage to the unit. For retail and restaurant environments, the recommended drop rating is four feet onto a concrete floor with multiple drops.
Ingress protection rating: All rugged mobile point of sale devices bear a two-digit ingress protection (IP) rating expressed in levels. The first digit of the rating refers to the level of protection against dust and ranges from 0 to 7, while the second digit indicates the level of protection against liquids and ranges from 0 to 8. According to most experts, an IP rating of 54 is sufficient for any rugged mobile point of sale device deployed in a retail store or restaurant operation.
Suitability for use in both indoor and outdoor environments: Without this feature, excessive heat or cold may render it impossible to utilize rugged mobile POS devices. Making sure your rugged mobile POS is suitable for such purposes as accepting payments on an outdoor patio or in front of the store during a sidewalk sale is important.
Warranty, support, and repair options: Just because POS equipment is rugged, doesn't mean you don't need a comprehensive warranty as well as access to support and repair assistance. Seriously consider only rugged mobile POS devices that come with a warranty whose terms are comparable to warranties offered on consumer-grade units. Any manufacturer worth working with should have on-staff technicians who are fully trained to troubleshoot any problems that may occur with rugged mobile POS units.
Can I use the rugged mobile POS in a fixed configuration?
Some rugged mobile POS tablets are designed so that they may also be used in fixed POS configurations. These tablets have included magnetic stripe readers, barcode scanners, and EMV-capable smart card readers so merchants can accept chip cards in keeping with the new Europay/MasterCard/Visa standard and fraud liability shift that went into effect on October 1, 2015.
A rugged mobile POS systems that works in a fixed configuration is a good idea for small stores and restaurants that have limited counter space. The ergonomic efficiency of a rugged mobile POS on a fixed stand allows you to save counter space and gives you extra room to work with.
How does the return on investment (ROI) compare with the ROI for ECRs?
The initial purchase price of rugged mobile POS is higher than for ECR, but the ROI outweighs this increased cost significantly. Rugged mobile POS can decrease wait times for restaurant and retail patrons significantly, leading to faster table turnover, decreased checkout lines, and an increased flow of customers. Allowing customers to pay at the table and their orders to be sent to the kitchen as soon as they are entered into the rugged mobile POS can increase your business's profits and likeability. Also, because rugged mobile POS is more durable than an ECR, you will spend less money on maintenance and repairs.
Given the advantages of rugged mobile point of sale systems, you owe it to yourself to explore the idea of making a move away from ECRs.