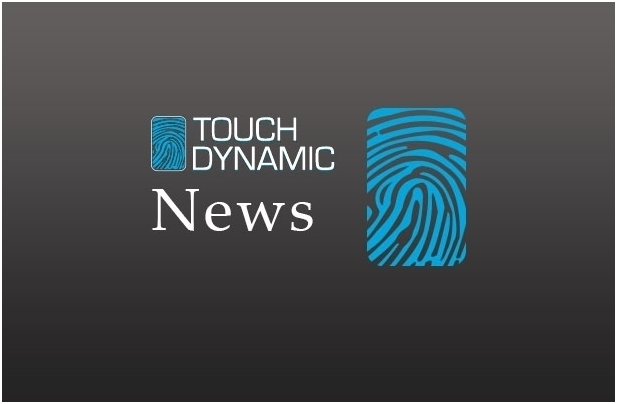 Touch Dynamic, Leading POS Manufacturer, Celebrates 15th Anniversary
Irvington, NJ- August 24, 2016 – Touch Dynamic, a leading manufacturer of POS equipment, is proudly celebrating its 15th anniversary this year. August 1, 2016 marked award winning POS manufacturer Touch Dynamic's crystal milestone.
Started in 2001, Touch Dynamic has grown from a small company consisting of one sales rep, one tech, and an office staff of two people to a thriving national business with four locations across the U.S., eight sales reps and over 50 employees nationwide. Touch Dynamic leverages employees' extensive experience and takes candid customer feedback seriously. Because of this, Touch Dynamic has been able to provide innovative, reliable, ruggedized point-of-sale solutions partnered with additional value-added services to meet customers' specific and unique needs.
Since it was founded in 2001, Touch Dynamic has earned a plethora of awards including eight consecutive Best Channel Vendor awards from Business Solutions magazine, four overall RSPA Vendor Awards of Excellence, and certifications from Microsoft, Association of Gaming Equipment Manufacturers, RSPA and ISO 9001:2008.
"We couldn't have made it this far without the support of our resellers and our customers," said Craig Paritz, President of Touch Dynamic. "With their help, we look forward to continuing our legacy of innovative, reliable products and outstanding service for the next fifteen years."
About Touch Dynamic
Founded in August of 2001, Touch Dynamic is an ISO 9001:2008 certified manufacturer of all-in-one touch terminals, small form factor PCs, touch screen monitors and mobile POS devices for a variety of industries. We understand the demands on our channel partners and provide unique products and additional value-added services to help them meet the specific needs of their customers. For more information, visit www.touchdynamic.com
Media Contact
Dawn Burrell
Touch Dynamic
732-382-5701 x136
Dburrell@touchdynamic.com
Melissa McGaughey
SkyRocket Group
814-833-5026 x106
Melissa@skyrocketgroup.com