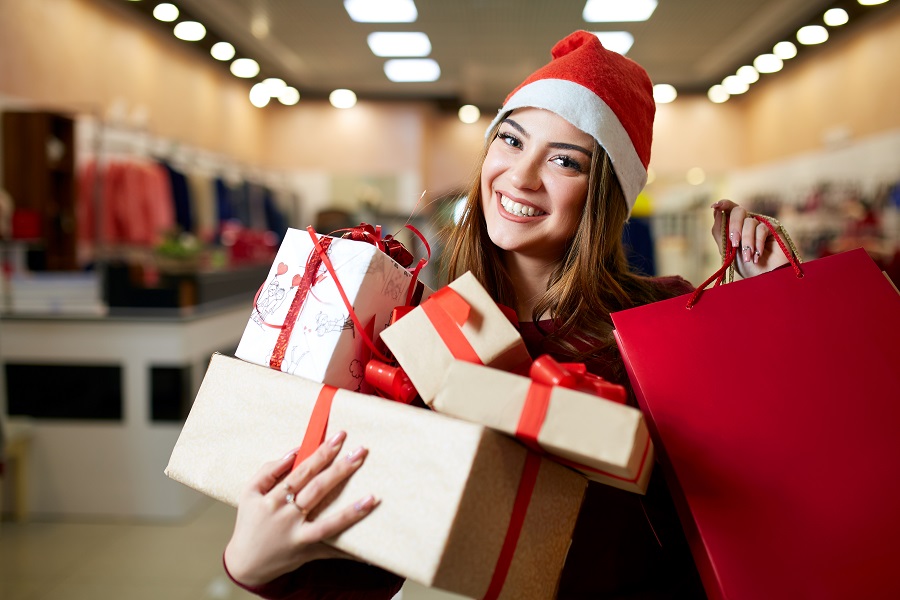 As retailers far and wide prepare for the incoming tempest that is the holiday shopping season, they struggle to estimate just how much preparation is needed. Every year, this guessing game throws retailers for a loop. Just when they think they've finally got an accurate holiday retail forecast—they get slammed with the unexpected and come to find out they've under prepared.
Retail experts work hard to prepare an accurate holiday retail forecast that business owners can use to get themselves ready for the upcoming season. Here's what they have to say about 2019:
Expect an Influx of Sales
The National Retail Federation said it expects holiday retail sales during November and December to increase between 3.8 percent and 4.2 percent over 2018 to a total of between 727.9 billion and 730.7 billion. These numbers exclude automobile dealers, gasoline stations, and restaurants.
With holiday retail forecasts estimating such an increase in sales, it's important that you start getting your store ready now. It's a good idea to start setting your holiday store hours. Organize your warehouse or stockroom so you have space for your additional inventory. Do you have holiday decorations? If not, it's time to get them and begin decorating your store.
Also prepare for safety and security. Consider how you plan to handle shoplifters, or things like inclement weather and power outages. What about out-of-stock items? All of these are distinct likelihoods during the holiday shopping season.
Download our free ebook: How a Retail Point of Sale Increases Revenue
Online and Non-Store Sales
Online and other non-store sales will increase between 11 and 14 percent, to 163.6 billion and 166.9 billion respectively, up from 146.5 billion last year. With online and non-store sales, it's essential that you have a way to track and manage your inventory, your shipping and return policies are easy for customers and sales associates to navigate, and your website can handle the influx of heavy holiday traffic.
The website is especially important, since that's where most of your online and non-store sales will come from. Is your checkout process easy and seamless? You want to ensure that you run a seamless omnichannel operation, so that you can provide a consistent customer experience across channels. Be ready with a backup plan in case the system goes down due to a server issue, as well. A backup server can save your hide.
Seasonal Hiring
Retail operations depend largely on the hiring of seasonal staff to handle the holidays. The holiday retail forecast for seasonal hiring suggests that retailers will hire between 530,000 to 590,000 temporary workers. It's important to hire staff early so you can know whether or not they will be a good fit for your business.
It's equally important that you train them well so you can ensure operations continue to run smoothly. Train them extensively on:
How to engage a customer
How to look up information on products
How to watch for shoplifters
How to upsell and cross-sell
Other job-specific tasks and customer service skills
Final Thoughts
It's difficult to prepare for the holidays when you don't have the help you need. Hiring additional staff and organizing your stockroom goes a long way, but it's important that you're armed with the right technology to handle the increased workload.
With Touch Dynamic, it's easy to navigate seasonal fluctuations and expand your POS fleet with mobile tablets, like the cost-effective Quest series, which are ideal for line-busting and answering customer questions on the sales floor. Contact the experts at Touch Dynamic to learn more.