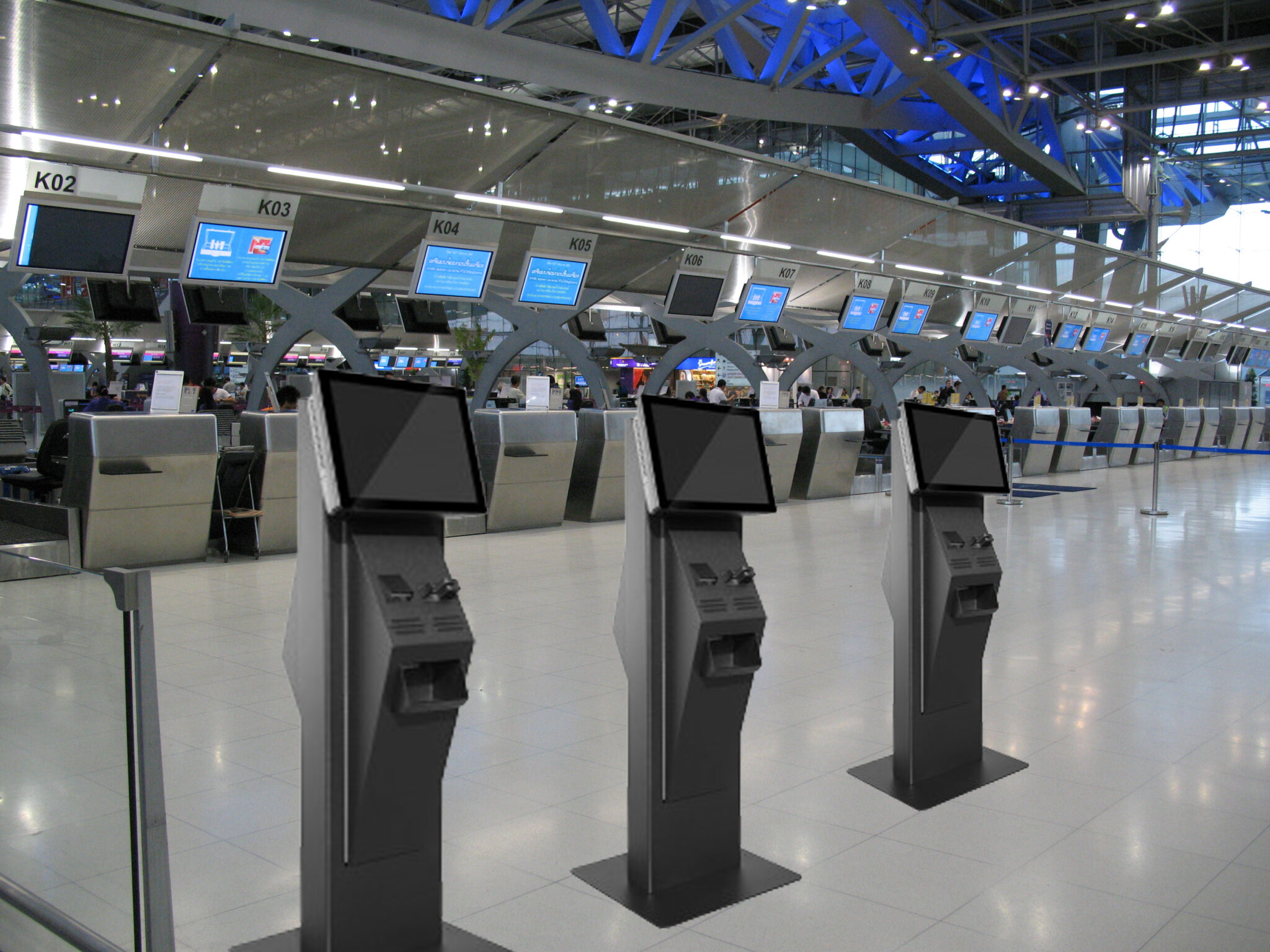 Kiosks have recently gained popularity in a variety of business environments, including retail stores, restaurants, airports and movie theaters.
Newer technologies like web-based applications and wireless connectivity have made them a flexible, cost-effective investment.
To ensure a successful kiosk implementation, follow the following steps:
Consider your environment
Most kiosks include a cabinet, CPU, display device and additional peripherals – as needed – to enhance the functionality or perform specific tasks. Kiosks can come in many shapes and sizes – the right one for your business will depend on your industry, environment and business needs. Think about how many you will need to streamline service, what they will need to accomplished and how they will be managed and maintained. For example, harsh environments might require a more rugged model that can withstand the rigors of heavy public use and will provide protection from the risks that come along with it.
Choose the peripherals that fit your business needs
Ask yourself and your employees what tasks you will need your kiosk to perform. Popular interactive kiosk applications include: check-in systems (allow employees to clock-in or allow customers to purchase tickets); interactive catalogs (showcase your inventory); resource centers (give access to valuable resources and information). Depending on how it will be used, it may need peripherals such as touch screens (to allow customers and employees to enter information), speakers (for digital signage and informational purposes), connected printers (to print tickets or receipts), scanners and magnetic stripe readers (to complete transactions).
Develop an action plan
Develop a kiosk implementation "plan of attack" by answering these questions.
As far as kiosk software goes, are you starting from scratch? Keep in mind that using a pre-existing software package may be limiting, but when building an application from scratch or using web applications, operators will have much more flexibility in the kiosk's platform, compatibility and functionality.
Where will the kiosk be placed and what will it be used for? Does your environment experience high-traffic? Do you have a high shopper-to-associate ratio? Will it be used to make transactions or collect financial data? If any of these questions garnered a "yes," then it would be a good idea to choose designs and functions that are more rugged, hardened and secure to protect your kiosks from theft and breach.
How will it be managed? Depending on the simplicity and intuitiveness of your kiosk, it might be able to be managed by on-site staff or might require remote management. If data will need to be stored in a central database or remotely accessed then businesses might want to consider connectivity options that allow them to do so, including cloud computing functionality. It is important to consider this prior to implementation to understand the effect it will have on your labor and associated costs.
Get the proper support
Implementing a kiosk requires that you actively manage and maintain it, making sure to minimize risk and maximize profitability. This means that you need to consider how it will maintain a connection, how long it will be able to run before being rebooted or serviced, how much content it will be able to store and – most importantly – how problems will be fixed. Will your hardware provider be able to provide technical support? The answer to this question should always be yes.
When implemented carefully and correctly, kiosks can lower overhead costs, streamline service and improve customer satisfaction. Today's consumers are accustomed to making internet purchases and seek convenience in interacting with businesses, so kiosks are a great way to incorporate new technologies that consumers will be excited to use.
To learn more, read about Touch Dynamic's kiosk solutions.