Dear Valued Partner,
I could not be more proud of what our team has been able to do this year. We've kept up with supply chain issues, released new and innovative products, and have grown our business.
Within the supply chain, while others in the industry have struggled to keep products on the shelves, we have not only been able to keep our warehouses stocked but have reduced our lead time to one week.
Our newest kiosk base, the Edge Ultra, and tablet solution, Fusion Hybrid, have been released and are flying off the shelves. The Edge Ultra has the capability to fit in any industry space based on its ergonomic layout. At the same time, the Fusion Hybrid is dual functional as a mobile tablet or an all-in-one solution. In addition, both are customizable with peripherals and other materials to make them exactly what end users need for their businesses.
Lastly, we look forward to what 2023 has to offer. We plan on releasing additional products to help combat the continued labor shortage, continue to build up our supply chain, and provide exceptional customer service. I want to wish all of our employees and partners happy holidays and thank them all for their dedication to the company. We can't wait to enter 2023 with you all.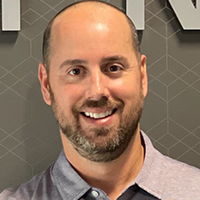 Sincerely,

Craig Paritz, CEO