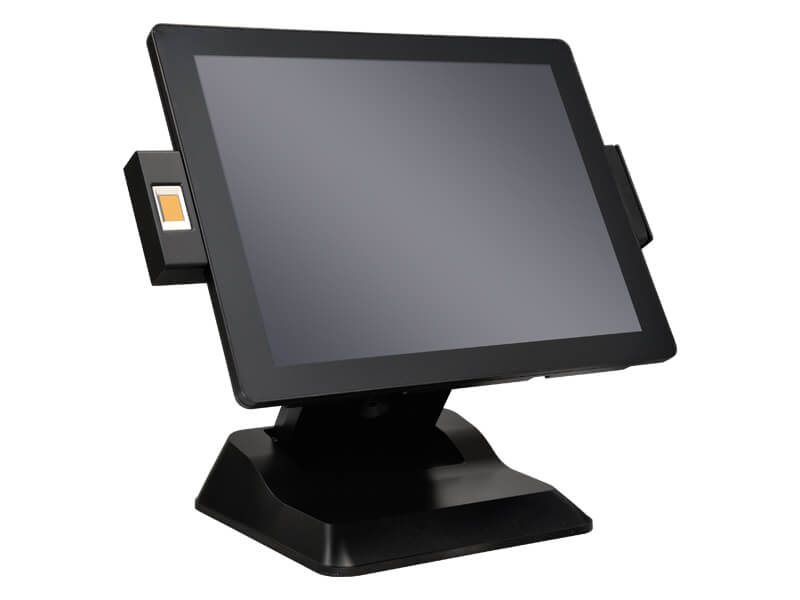 South Plainfield, NJ- December 19, 2017 – Touch Dynamic, a leading manufacturer of all-in-one point of sale (POS) systems, small form factor PCs, rugged tablets and POS peripherals, is pleased to announce the availability of the new Breeze Ultra All-In-One terminal.
Sporting a slimmer, sleeker look and  a rackable motherboard, the new Breeze Ultra offers the same easy service and upgrade path Touch Dynamic customers are familiar with. However, the Breeze Ultra offers more:  increased storage, up to 16 GB RAM, and more powerful computing performance, up to i7 CPU option. With a Projected Capacitive Touch Screen and optional magnetic stripe reader (MSR), Steelcoat Fingerprint Reader, and Universal Printer Base, this all-in-one terminal is a flexible option, capable of growing with your business.
"The new Breeze Ultra All-In-One delivers on all the great features you've come to know and love about our Breeze series," said Craig Paritz, President of Touch Dynamic. "Now, fully redesigned with a much more modern and streamlined look, it simply packs more power."
To learn more about Touch Dynamic and its products, visit www.touchdynamic.com.
About Touch Dynamic
Founded in August of 2001, Touch Dynamic is an ISO 9001:2008 certified manufacturer of all-in-one touch terminals, small form factor PCs, touch screen monitors and mobile POS devices for a variety of industries. We understand the demands on our channel partners and provide unique products and additional value-added services to help them meet the specific needs of their customers. For more information, visit www.touchdynamic.com
Media Contact
Dawn Burrell
Touch Dynamic
732-382-5701 x136
Media Contact          
Melissa McGaughey
SkyRocket Group
814-833-5026 x106
Melissa@skyrocketgroup.com