Dear Valued Partner,
We have all faced significant challenges in 2021. Still, through a robust supply chain, quality products, and great partners, suppliers, and distributors, Touch Dynamic has finished the year ahead of the curve, and we are ready to be a catalyst for your success in 2022.
One thing that has set Touch Dynamic apart from the competition is our ability to stock our most popular products in our four warehouses and provide our customers with the same high quality products. In addition, we met our commitment to provide the most innovative products with the latest chip sets, processors and add-on features. We owe thanks to our strong supply chain and incredible logistics teams across the country that made it possible.
Additionally, as many industries experience labor shortages, we are proud to offer innovative technology solutions that enable self-service, taking some of the burden off your customer's workforces by automating tasks. The demand for our self-service kiosks has increased, causing our production to flourish. This positions us, as well as our partners and distributors, for growth as we work together to help merchants overcome the challenges of staffing shortages. We also continue to work diligently to recruit and retain talent to support our valued partners.
We look forward to our continued partnerships in 2022 and maintain our commitment to doing what it takes to ensure our mutual success.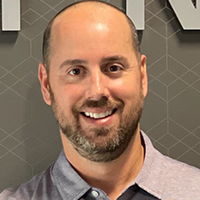 Sincerely,

Craig Paritz, CEO