Recognized as an Outstanding Provider of Hardware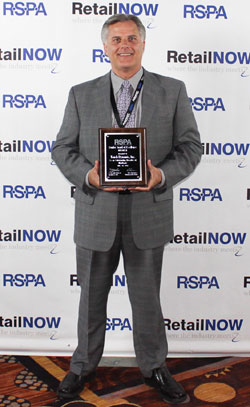 Irvington, NJ – August 8th, 2012 – Touch Dynamic, a leading manufacturer of all-in-one touch systems, received the Bronze Vendor Award of Excellence in the hardware technology category at RetailNOW 2012. Presented during the Retail Solutions Providers Association (RSPA) annual awards banquet, the Awards of Excellence have been in existence for over thirty years, and are the only awards in the retail technology industry where dealers vote for their favorite vendors.
"Touch Dynamic is proud and excited to earn the RSPA Bronze Award for Best Hardware," stated Craig Paritz, President of Touch Dynamic. "We believe this reflects our commitment to providing our partners the best quality products and customer service in our industry."
Also in the hardware category, Epson earned gold, while APG Cash Drawer, LLC earned the silver award. Touch Dynamic has been a RSPA Certified Vendor since 2010. To learn more about Touch Dynamic products, visitwww.touchdynamic.com.