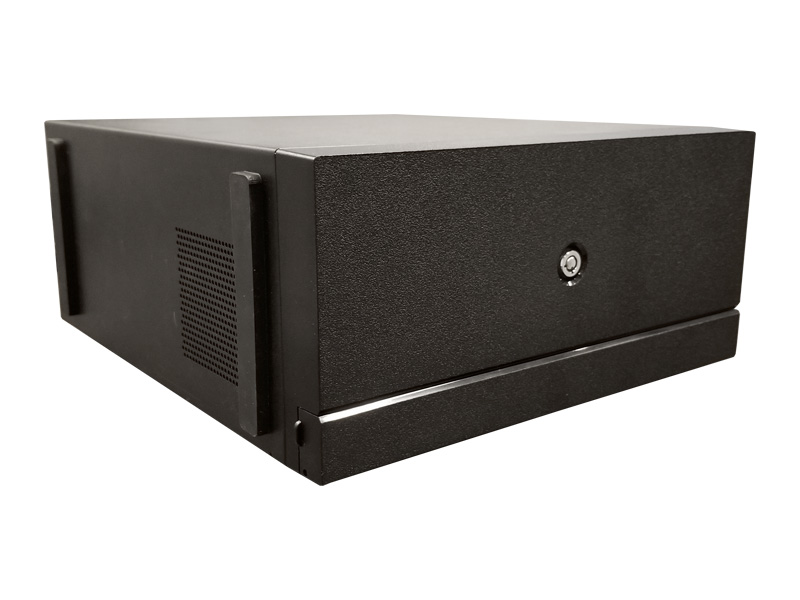 South Plainfield, NJ – March 20, 2010 – Touch Dynamic, a leading manufacturer of all-in-one touch systems, industrial PCs, and mobile POS devices is thrilled to announce the availability of the Orion Ultra industrial PC.
The Orion Ultra offers more capabilities for POS applications, housed in a smaller package. With up to Intel i7 Kaby Lake processing, the Ultra is faster and more powerful than its predecessor, the Orion Performance. One of the biggest advantages the Ultra has, however, is the increased RAM, holding 16GB more than the Performance, for a total of 32GB.
The Ultra is equipped with a rich I/O port selection, 9 USB ports, and supports display port, VGA, HDMI, and DVI. Built-in RAID support offers superior performance and redundancy. What hasn't changed, however, is its ability to be serviced in the field. Its design allows key components to be quickly and easily replaced with swappable parts.
"The newer, faster Orion Ultra delivers the cutting-edge performance of the previous model, with enhanced functionality and a smaller footprint," said Craig Paritz, President of Touch Dynamic. "The superior processing speeds and RAM will enable business owners to increase productivity and carry out business processes in record time."
About Touch Dynamic
Founded in August of 2001, Touch Dynamic is an ISO 9001:2015 certified manufacturer of all-in-one touch terminals, industrial PCs, touch screen monitors, and mobile POS devices for a variety of industries. We understand the demands on our channel partners and provide unique products and additional value-added services to help them meet the specific needs of their customers. For more information, visit www.touchdynamic.com.
Media Contact:
Dawn Burrell
Touch Dynamic
(732) 382-5777 x 136
dburrell@touchdynamic.com
Melissa McGaughey
SkyRocket Group, Inc.
(814) 833-5026 x 106
melissa@skyrocketgroup.com