Dear Valued Partner,
A robust supply chain is an essential element for achieving the highest levels of service and customer satisfaction that Touch Dynamic strives to provide. Industries across the globe, including ours, have been facing new obstacles at every level of the supply chain as a result of the coronavirus pandemic; however, we are learning to adapt. Now more than ever, we appreciate our partnerships with our suppliers, distributors, and most importantly, our channel partners.
We believe in transparency and providing valuable updates and insight into important changes in product lead times, pricing, and availability. While there will continue to be supply chain challenges as we head into next year, we want to assure you that our supply chain remains strong.
We are fortunate to be ahead of the curve compared to many others in our industry, thanks to a focus on sourcing necessary components, ordering more products in advance, and implementing innovative shipping strategies. Our organization had the foresight to develop an advanced procurement and forecasting plan that has resulted in lead times for many of our best-selling products (including all-in-one POS systems, mobile tablets, and kiosks) in slightly longer than normal lead times.
We also continue to stock many of our most popular product lines in our four warehouse facilities spanning the US and also with our distribution partners, providing easy access to source the tools you need to ensure superior experiences for your customers.
We are committed to investing in additional resources — new hires and more supplier relationships — so that Touch Dynamic can continue to be the best possible partner to our valued customers. Thank you for continuing on the journey with us as we navigate these interesting times.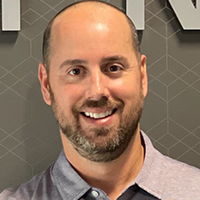 Sincerely,

Craig Paritz, CEO